The Picsart license filter separates content, including Stickers and photos, that can be used for personal projects from content that can be used for commercial purposes.
To find and use the license filter:
1. Go to https://picsart.com/create/
2. Scroll down and choose any to start editing.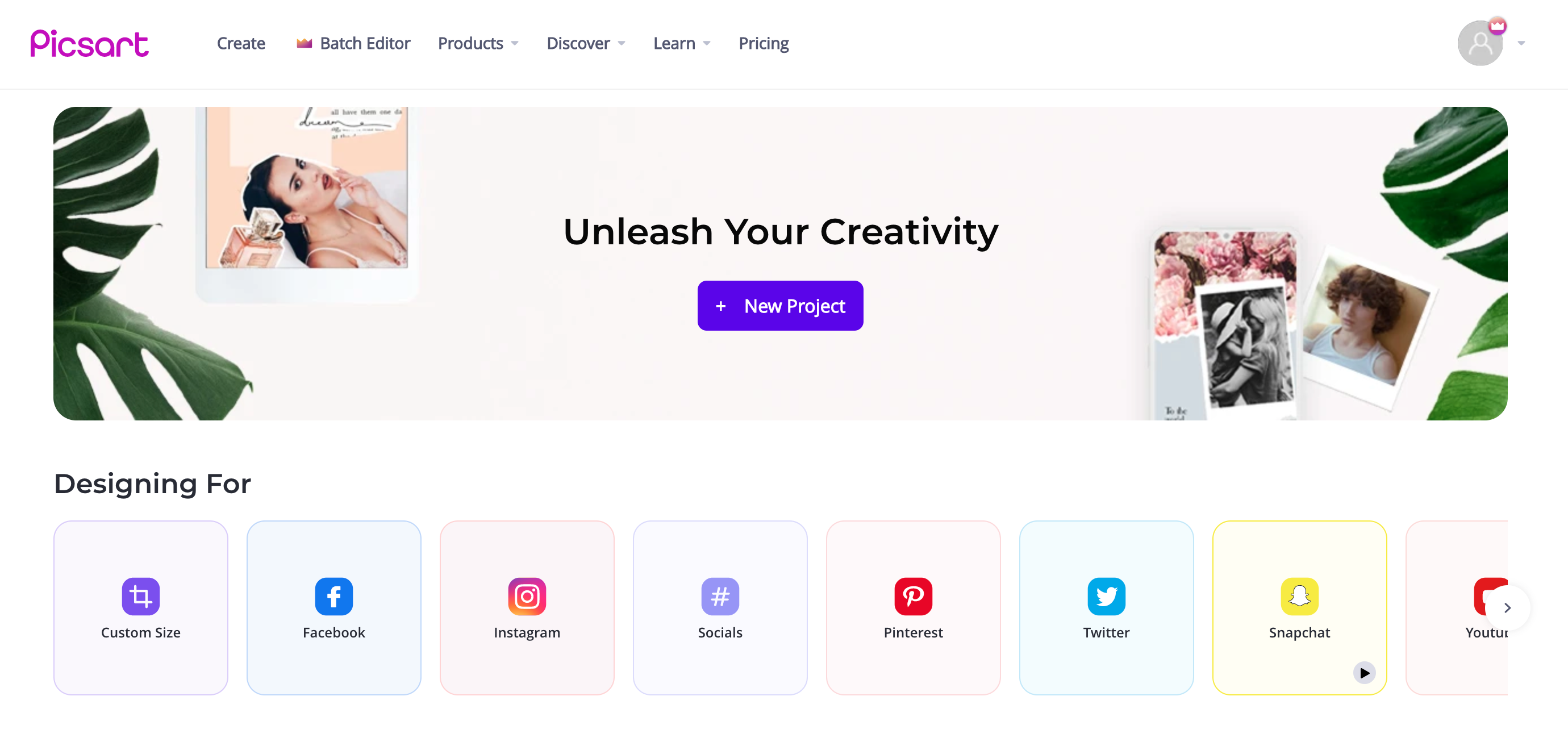 3. Tap on Personal License and select Commercial License.